Ann Richards, Realtor
(512) 962-8192
Tula Properties, 409 Warm Breeze Cove, Austin TX 78717
Welcome! In addition to knowing the greater Austin market, I am also a CERTIFIED NEGOTIATING EXPERT (CNE). What does this mean for YOU? More $$$$$ in YOUR pocket, whether you are a buyer or a seller. Call me when you want more than a Realtor. When you want a Realtor AND a negotiator on YOUR SIDE!!!!
Austin, Travis County
Austin is a city in Travis County, Texas. The city is located at 30°16'2"N and 97°44'35"W. According to the United States Census Bureau, the city population was 912,791 persons. As of the last census, the median income for a household in the city was $62,250. Please visit the city page at my website and you'll be able to see all real estate data and detailed Austin statistic.
know more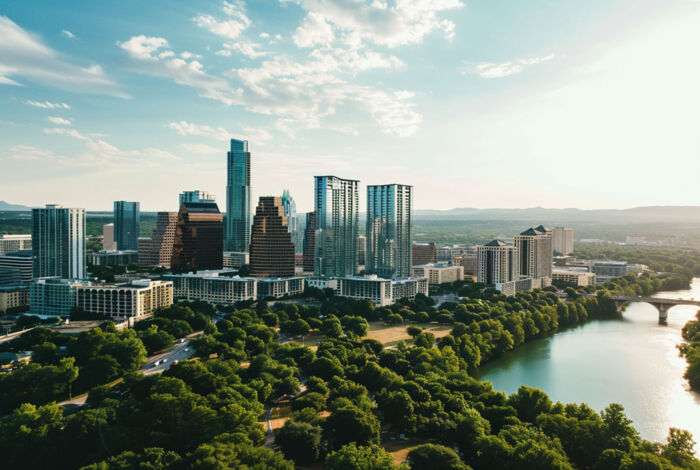 What's trending now in the market
Current Buyer & Seller Perks in the Housing Market

by

KCM Crew

on 2020-08-11 at 10:00 AM

Today's housing market is making a truly impressive turnaround, and it's also setting up some outstanding opportunities for buyers and sellers. Whether you're thinking of buying or selling a home this year, there are perks today that are rarely available, and definitely worth looking into. Here are the top two. The Biggest Perk for Buyers:

The Latest Unemployment Report: Slow and Steady...

by

KCM Crew

on 2020-08-10 at 10:00 AM

Last Friday, the Bureau of Labor Statistics (BLS) released its latest Employment Situation Summary. Going into the release, the expert consensus was for 1.58 million jobs to be added in July, and for the unemployment rate to fall to 10.5%. When the official report came out, it revealed that 1.8 million jobs were added, and

2020 Homebuyer Preferences [INFOGRAPHIC]

by

KCM Crew

on 2020-08-07 at 10:00 AM

Some Highlights A recent study from HarrisX shows the current health crisis isn't slowing down today's homebuyers. Many buyers are accelerating their timelines to take advantage of low mortgage rates and staying home has enabled some to save more money to put toward a down payment. Let's connect today if your needs have recently changed and you're ready to make a […]
Liquidity in China will flow to equities as...

on 2020-08-11 at 6:30 AM

Real estate has been the public's favored investment, but the Chinese government is now cracking down on speculation, said Zhiwei Zhang, president and chief economist at Pinpoint Asset Management on Tuesday.

There is 'more upside' in Chinese onshore...

on 2020-08-11 at 5:29 AM

China's government has cracked down on the mainland's property market to prevent a bubble recently, making equities the only viable option left for the general public, says Zhiwei Zhang, president and chief economist at Pinpoint Asset Management.

Trump's order does little to stop impending...

on 2020-08-10 at 11:25 PM

President Donald Trump promised to protect tenants from eviction. His order leaves them in danger.
Homeowners Feel Ready to Sell

on 2018-10-08 at 4:02 PM

77 percent of Americans think that now is a good time to sell a home, a new record high.

Trick or Treat Safety Rules for Homeowners

on 2018-10-08 at 3:56 PM

Using bright outdoor lights, LED lights instead of candles, and friction tape on steps to prevent slips will help make Halloween safer for everyone.

Consumers Care About the Environment

on 2018-10-08 at 3:49 PM

American property owners and communities are more concerned about the environment than ever before, and consumer inclinations for walkable communities and energy-efficient homes are on the rise.