Ann Richards, Realtor
(512) 962-8192
Tula Properties, 409 Warm Breeze Cove, Austin TX 78717
Welcome! In addition to knowing the greater Austin market, I am also a CERTIFIED NEGOTIATING EXPERT (CNE). What does this mean for YOU? More $$$$$ in YOUR pocket, whether you are a buyer or a seller. Call me when you want more than a Realtor. When you want a Realtor AND a negotiator on YOUR SIDE!!!!
Austin, Travis County
Austin is a city in Travis County, Texas. The city is located at 30°16'2"N and 97°44'35"W. According to the United States Census Bureau, the city population was 912,791 persons. As of the last census, the median income for a household in the city was $62,250. Please visit the city page at my website and you'll be able to see all real estate data and detailed Austin statistic.
know more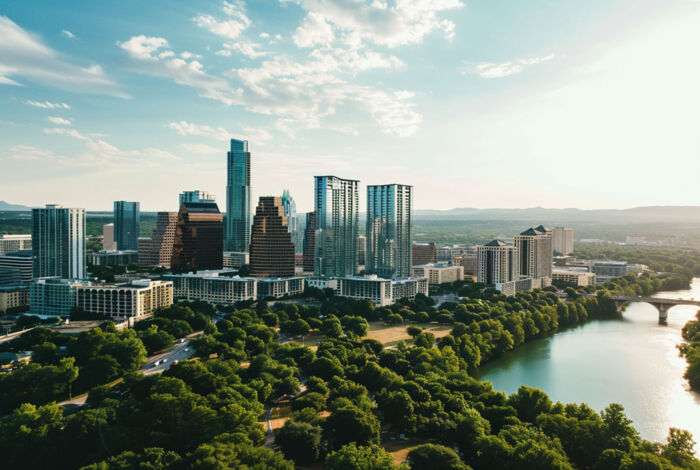 What's trending now in the market
The Many Benefits of Aging in a Community

by

KCM Crew

on 2020-02-19 at 5:00 AM

There's comfort in being around people who share common interests, goals, and challenges. That comfort in a community doesn't wane with age – it actually deepens. Whether it's proudly talking about grandchildren or lamenting the fact that our eyes aren't as good as they used to be, it helps to be around people who not

How Trusted Professionals Make Homebuying Easier...

by

KCM Crew

on 2020-02-18 at 5:00 AM

In the spring, many excited buyers get ready to enter the housing market. Others continue dreaming about the homes they'd like to buy. The truth is, many potential buyers continue to dream longer than they need to, simply because they're confused about the homebuying process. Thankfully, working with a trusted real estate professional can help

The Overlooked Financial Advantages of...

by

KCM Crew

on 2020-02-17 at 5:00 AM

There are many clear financial benefits to owning a home: increasing equity, building net worth, growing appreciation, and more. If you're a renter, it's never too early to make a plan for how homeownership can propel you toward a stronger future. Here's a dive into three often-overlooked financial benefits of homeownership and how preparing for
Weekly mortgage applications take a hit as...

on 2020-02-19 at 6:00 AM

The refinance boom took a step back last week, bringing down total mortgage applications. Mortgage application volume decreased 6.4% from the previous week, according to the Mortgage Bankers Association.

Tesla ordered to halt work on German factory amid...

on 2020-02-17 at 6:51 AM

Environmental activists are concerned by Tesla's plan to chop down trees to clear land for its new Gigafactory.

T. Rowe Price's investment in WeWork is their...

on 2020-02-14 at 2:46 PM

CNBC's "Closing Bell" team discusses the problems plaguing WeWork with Walter Isaacson, advisory partner at Perella Weinberg and CNBC contributor, and Mike Isaac, technology reporter with The New York Times.
Homeowners Feel Ready to Sell

on 2018-10-08 at 11:02 AM

77 percent of Americans think that now is a good time to sell a home, a new record high.

Trick or Treat Safety Rules for Homeowners

on 2018-10-08 at 10:56 AM

Using bright outdoor lights, LED lights instead of candles, and friction tape on steps to prevent slips will help make Halloween safer for everyone.

Consumers Care About the Environment

on 2018-10-08 at 10:49 AM

American property owners and communities are more concerned about the environment than ever before, and consumer inclinations for walkable communities and energy-efficient homes are on the rise.