Ann Richards, Realtor
(512) 962-8192
Tula Properties, 409 Warm Breeze Cove, Austin TX 78717
Welcome! In addition to knowing the greater Austin market, I am also a CERTIFIED NEGOTIATING EXPERT (CNE). What does this mean for YOU? More $$$$$ in YOUR pocket, whether you are a buyer or a seller. Call me when you want more than a Realtor. When you want a Realtor AND a negotiator on YOUR SIDE!!!!
Austin, Travis County
Austin is a city in Travis County, Texas. The city is located at 30°16'2"N and 97°44'35"W. According to the United States Census Bureau, the city population was 912,791 persons. As of the last census, the median income for a household in the city was $62,250. Please visit the city page at my website and you'll be able to see all real estate data and detailed Austin statistic.
know more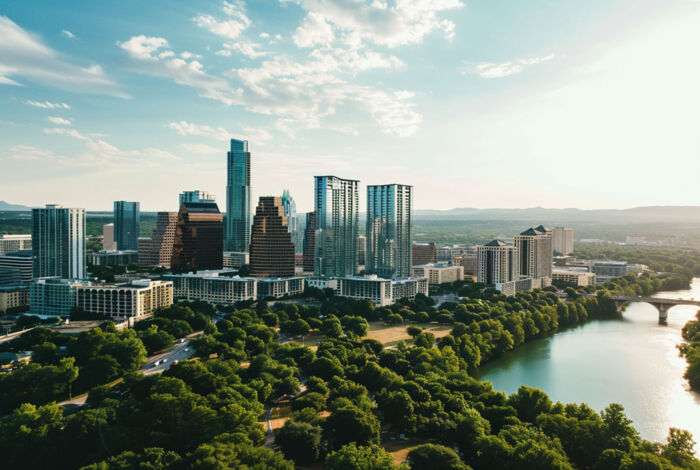 What's trending now in the market
The #1 Thing You Can Do Now to Position Yourself...

by

KCM Crew

on 2020-04-01 at 5:00 AM

The last few weeks and months have caused a major health crisis throughout the world, leading to a pause in the U.S. economy as businesses and consumers work to slow the spread of the coronavirus. The rapid spread of the virus has been compared to prior pandemics and outbreaks not seen in many years. It

The Economic Impact of Buying a Home

by

KCM Crew

on 2020-03-31 at 5:00 AM

We're in a changing real estate market, and life, in general, is changing too – from how we grocery shop and meal prep to the ways we can interact with our friends and neighbors. Even practices for engaging with agents, lenders, and all of the players involved in a real estate transaction are changing to

The Best Advice Does Not Mean Perfect Advice

by

KCM Crew

on 2020-03-30 at 5:00 AM

The angst caused by the coronavirus has most people on edge regarding both their health and financial situations. It's at times like these when we want exact information about anything we're doing – even the correct protocol for grocery shopping. That information brings knowledge, and this gives us a sense of relief and comfort. If
FHFA director: Approximately 700,000 mortgage...

on 2020-04-01 at 1:41 PM

Federal Housing Finance Agency director Mark Calabria joins CNBC's "Squawk on the Street" to discuss the influx of calls lenders are seeing as homeowners ask for forbearance.

Chief regulator says mortgage bailout is 'on the...

on 2020-04-01 at 1:03 PM

The $2 trillion stimulus package just signed into law states that borrowers need not provide any proof of financial hardship. They can simply say they can't pay.

Coronavirus effect could be 'far deeper than the...

on 2020-04-01 at 11:44 AM

For most mortgage borrowers, the first of the month is payment day. This month, however, is a very different story. Millions of borrowers have either lost jobs or income, and are suddenly struggling to make those monthly payments.
Homeowners Feel Ready to Sell

on 2018-10-08 at 11:02 AM

77 percent of Americans think that now is a good time to sell a home, a new record high.

Trick or Treat Safety Rules for Homeowners

on 2018-10-08 at 10:56 AM

Using bright outdoor lights, LED lights instead of candles, and friction tape on steps to prevent slips will help make Halloween safer for everyone.

Consumers Care About the Environment

on 2018-10-08 at 10:49 AM

American property owners and communities are more concerned about the environment than ever before, and consumer inclinations for walkable communities and energy-efficient homes are on the rise.